UN Women, in partnership with the governments of Jordan and Finland, recently tackled the essential topic of gender, climate, and security in a global side event marking the Sixty-Sixth Session of the Commission on the Status of Women (CSW66). The event was conceived with the objective of recognising the linkages between the climate emergency and protection issues related to gender, in addition to serving as an open platform for sharing knowledge and good practices in this regard.
Aida Salameh Khalil Al-Rawajfeh, 49, joined the UN Women's Oasis Centre in Tafilah, southern Jordan, as an agriculture trainer to be able to provide for her family. As an experienced and passionate farmer, she provides lectures and trainings on agriculture to women in her community, encouraging them to start their own businesses. Following her experience at the Oasis Centre, she plans to continue her studies in agriculture and run her own hydroponic business, a sustainable farming method that requires less use of water.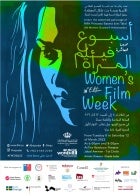 Under the esteemed patronage of Her Royal Highness Princess Basma bint Talal, UN Women Goodwill Ambassador, in partnership with the Royal Film Commission – Jordan and the artistic direction of Ghada Saba, movie director and TV anchor, UN Women is organising the 10th edition of the Women's Film Week to commemorate the International Women's Day (8 March 2022). Since 2012, this initiative offers a unique opportunity for the public in Jordan to see and reflect on women's issues, as portrayed through the work of various national and international filmmakers.