UN WOMEN-WFP BLOCKCHAIN PILOT PROJECT FOR CASH TRANSFERS IN REFUGEE CAMPS JORDAN CASE STUDY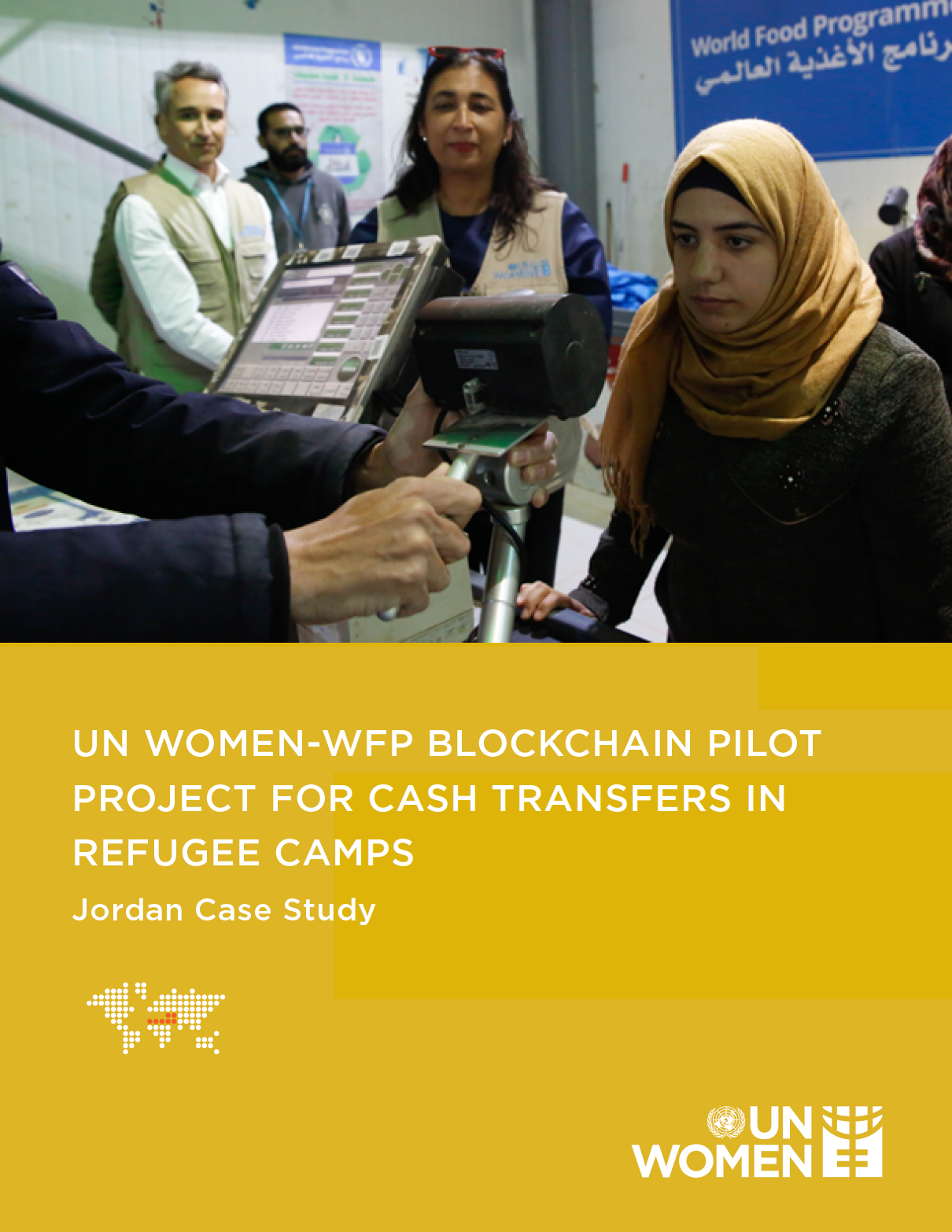 Breaking new ground, UN Women partnered with the World Food Programme (WFP) to pilot test the use of blockchain technology to transfer salaries to women enrolled in Oases cash-for-work programmes in Za'atari and Azraq refugee camps, beginning in June 2019. The pilot reached 467 women and has been expanded to all four camp-based Oases in June 2020 in response to the COVID-19 pandemic.
This case study is generously supported by the Governments of Australia, Canada, Finland, France, Iceland, Italy, Japan and UN Women National Committees.
View online/download
Bibliographic information