7th Edition of Women's Film Week, March 2019.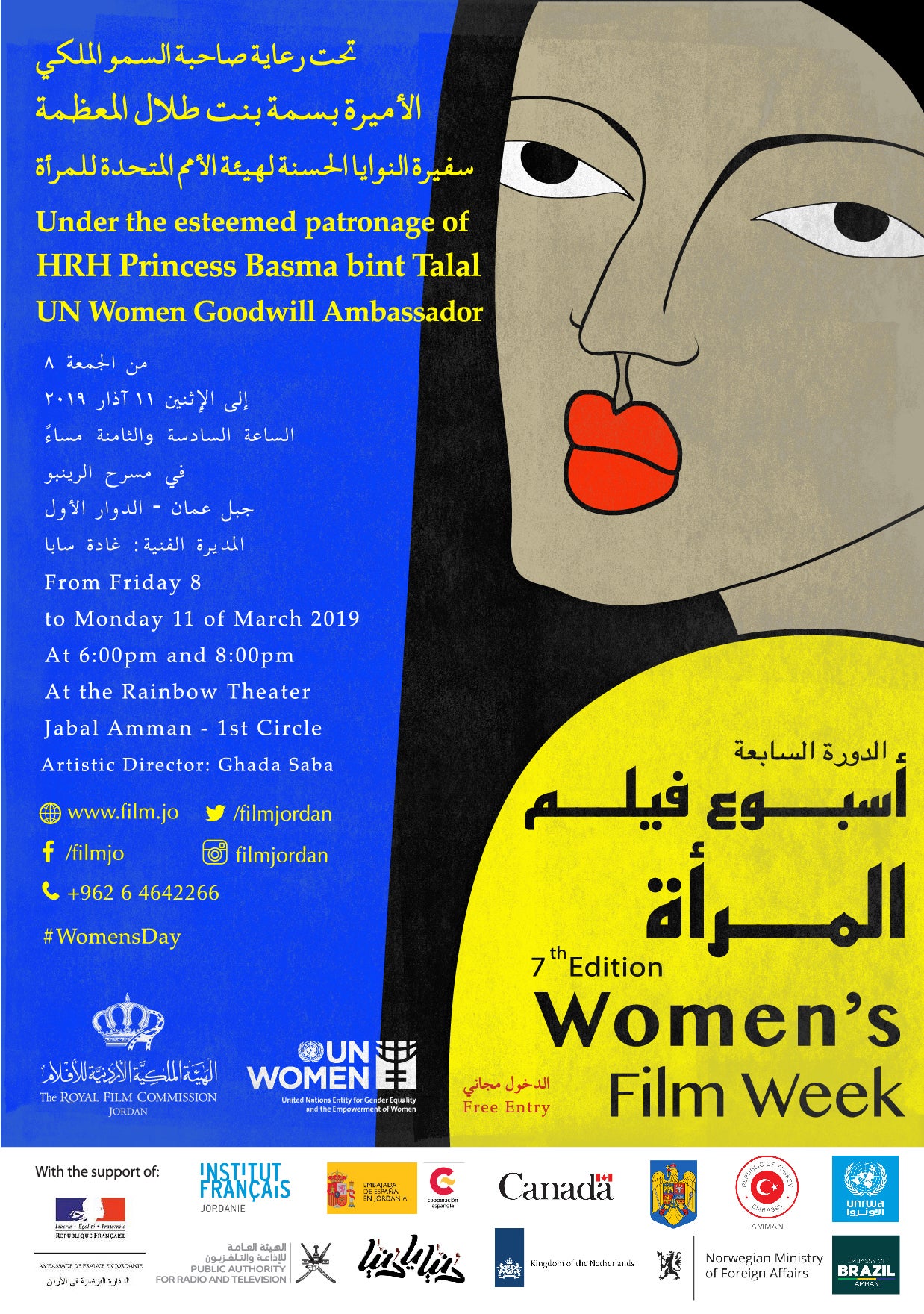 Please join us for the 7th Edition of Women's Film Week, as we celebrate International Women's Day through inspirational documentaries and films from across the globe which highlights prevalent women figures, women's empowerment and this year IWD theme: Think equal, build smart, innovate for change!
Full details ▼
Event type: Launch events
Start date: 08 March 2019 | Start time: 18:00 UTC +00:00
End date: 11 March 2019 | End time: 22:00 UTC +00:00
Location:
Rainbow Art Theatre, Rainbow St. 47,
Amman
Event description
Held under the esteemed patronage of Her Royal Highness Princess Basma bint Talal, UN Women - in partnership with the Royal Film Commission and in collaboration with the Artistic Director Ms. Ghada Saba - is pleased to announce the 7th edition of the Women's Film Week (8-11 March 2019) to commemorate International Women's Day. The initiative offers a unique opportunity for the Jordanian public to see and reflect on women's issues as portrayed through the work of various national and international filmmakers.
The opening ceremony will take place on 8 March 2019 at 6pm at Rainbow theater in downtown Amman and will feature the screening of the movie Comme Des Garçons "Let the Girls Play", a comedy highlighting the story of the first all-female football team in France generously sponsored by the Embassy of France in Amman.
The theme for International Women's Day 2019 is "Think equal, build smart, innovate for change". The theme will focus on innovative ways in which we can advance gender equality and the empowerment of women, particularly in the areas of social protection systems, access to public services and sustainable infrastructure.
Please find the Film Schedule here