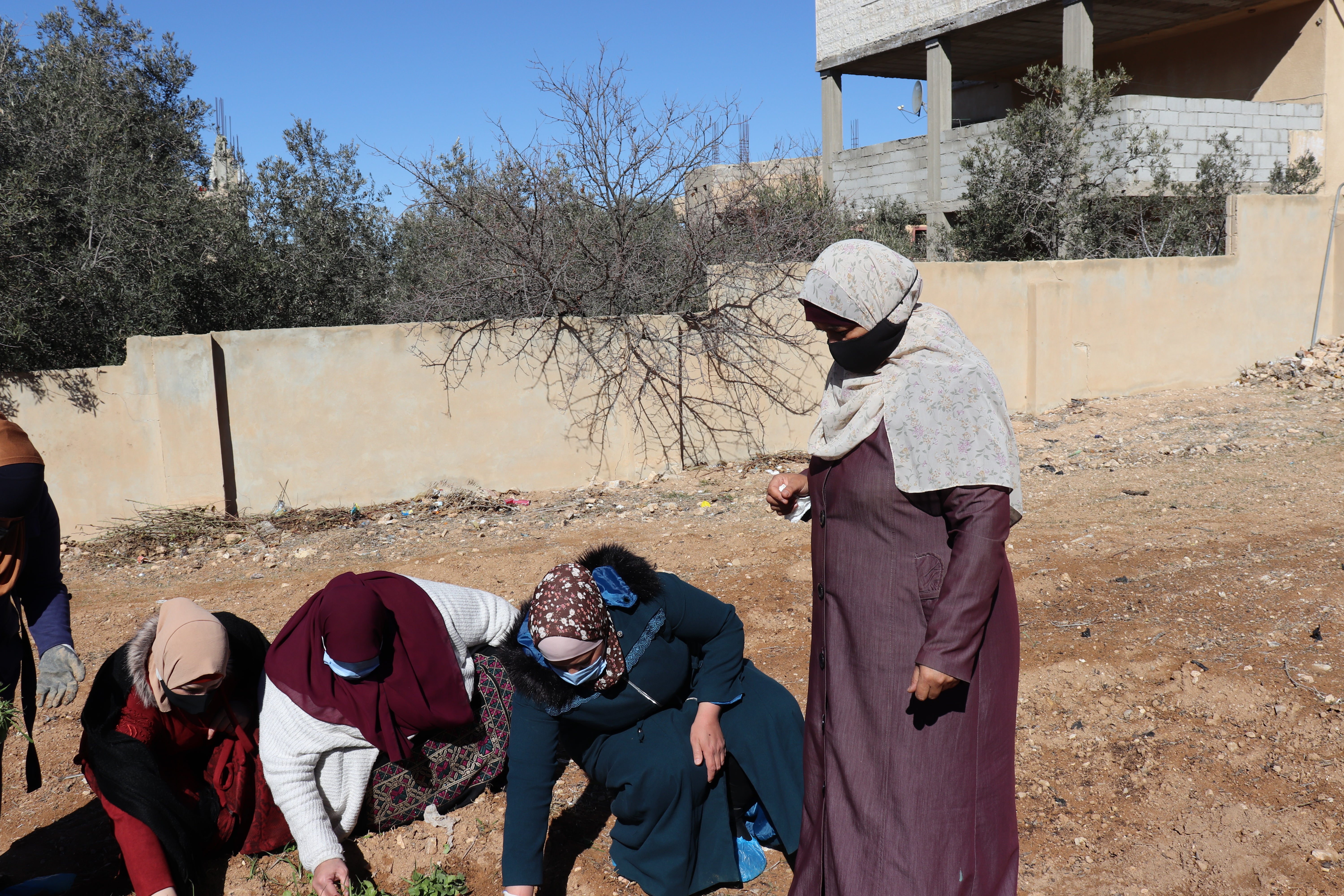 Agriculture has always been my passion. My grades were not high enough for me to enroll in a bachelor's program, but this did not stop me from obtaining my diploma in vegetable production. I had a few months of experience as a vocational trainer in schools, but it was not permanent. I wanted to continue my higher education, and my husband was supportive, but it was not possible as we could not afford it.
I stayed home for many years taking care of my family until I learned about the work opportunities at the Oasis Centre through a WhatsApp group for women in Tafilah. My strong interest in agriculture and knowing that the Oasis Centre is a safe space for women and girls encouraged me to apply.
I also own a greenhouse and thought it would be good to share my knowledge with other women in the community. At the Oasis, I train fellow women on the basics of agriculture, as well as planting and plowing. The training also includes the benefits of greenhouse, utilizing different tools and equipment, how to plant crops and use fertilizers to maximize productivity, so women can start applying their skills in their own farm work. I also teach them about poly-agriculture, a sustainable way to grow different types of produce on the same piece of land which improves the property of soil by stabilizing nitrogen.
Becoming a part of the Oasis Centre changed my life for the better. As my husband has a  disability, I am grateful to be able to use my work to provide for my family. But beyond this, I have also grown as a person. Joining the Oasis, has been a great learning opportunity for me. Before, I spent most of my time at home, looking after my children, doing house chores. I did not go out, nor interacted much with others. When I started working, I met many people, and being a trainer, has encouraged me to push my boundaries and become more proactive. Now, I am more comfortable interacting with others, whether they are my neighbors, managers, or police. I also perceive myself as being a productive member of the society. When I work, I feel alive.
This opportunity made me realize how eager I am to continue my education in the field of agriculture. I also plan to expand my hatchery and start my business using modern agriculture and hydroponics. I hope to work with other women so we can all learn and benefit from this cooperative and build a more sustainable life for our families and community.
Available in Arabic here.