The French Delegation visit UN Women 'Women and Girls' Oasis' in Azraq refugee camp
Viewing the multi-sector services the Oasis provides alongside and open discussion with the women of the Oasis
Date: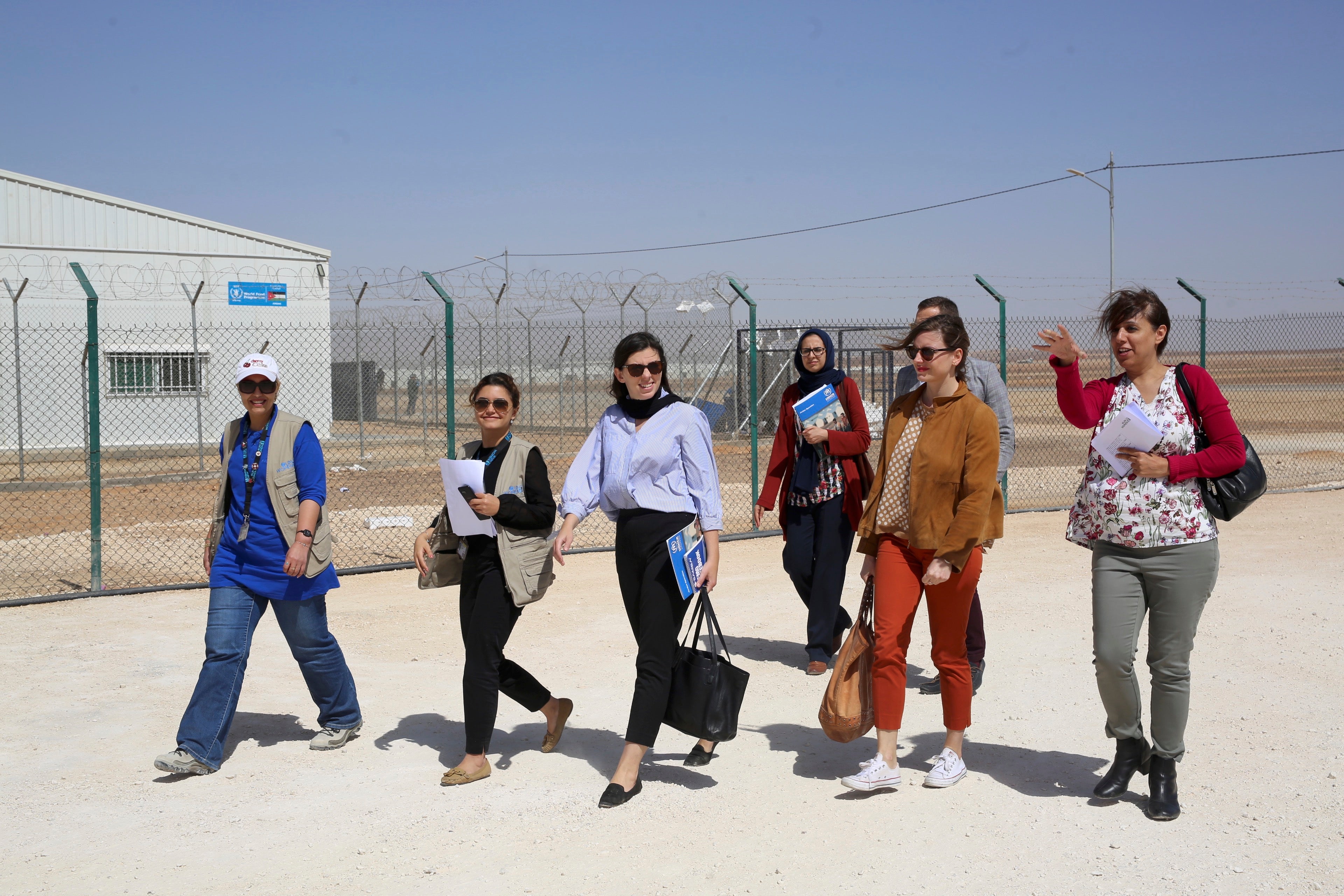 The French delegation visited Azraq 'Women and Girl's Oasis,' viewing the multi-sector facilities of the Oasis and foster a discussion with the Women, on Wednesday morning, 4th April. The delegation included official members of the French Embassy of Jordan; First Councilor, Mr. Thierry Caboche, Second Councilor, Ms. Dora Cattuti, Humanitarian Attache, Ms. Rawan Alhomaimat and Desk officer for Women, Peace, and Security, Ministry of Europe and Foreign Affairs Ms. Emeline Lauren.

The delegation began their morning with an initial briefing from UNHCR at the Azraq refugee base camp. The presentation encompassed the current structure of the Azraq refugee camp which was explained by the UNHCR head of the Azraq field office, Gamal Yacout. Azraq camp currently hosts a population of an estimated 50,000 people, at present, the ratio of women to men exceeds 50% of the population of which 28% of the households are female-headed. UN Women in partnership with UNHCR coordinates the referral system of vulnerable refugee women, which UN Women utilizes to enable these women to access livelihood opportunities through the 'Women and Girl's Oasis.'

The visit continued to the UN Women 'Women and Girl's Oasis' based within village 3 of Azraq, where the group undertook an orientation on the current mechanism of the Oasis. UN Women constructed the Oasis within Azraq in 2017; the Oasis is a center serving to build refugee women's resilience and empowerment through the access to multi-sectoral services. Currently providing over 100 daily cash for work positions for women, minimizing the lack of work opportunities for women within the camp.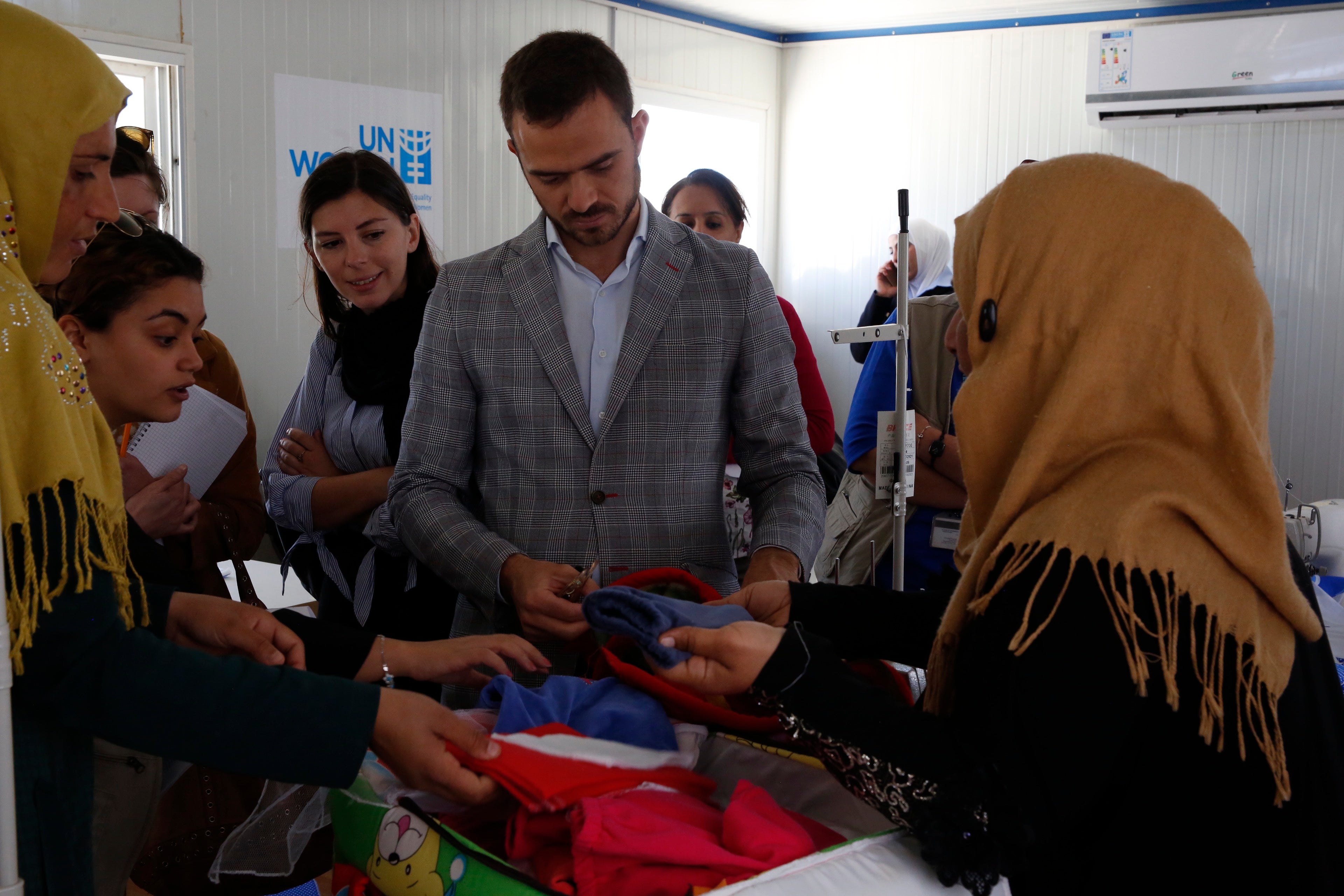 UN Women showed the delegation multiple sectors within the oasis including tailoring, teaching, childcare, cosmetology, and handicrafts. The activities are all designed to contribute to the camp and non-camp economy, the production of the baby kits within the tailoring center are distributed through field hospitals to the more than 400 babies born in camp every month.
The tour was followed by the delegation joining an open discussion with women from the Oasis; the discussion fostered the women's role that they undertake within the Oasis and how the opportunity of work has benefitted them. The women included within the discussion work in various sectors and are also actively involved in the regular women's committees held within the Oasis.
Finalizing the visit the women handed the Delegation a mosaic plaque made within the Oasis. The French Government has generously supported the establishment of the Azraq 'Women and Girl's Oasis,' which continues to provide refugee women with livelihood and economic opportunities.