Jordan National Gender-Specific SDGs Indicators (NGSI)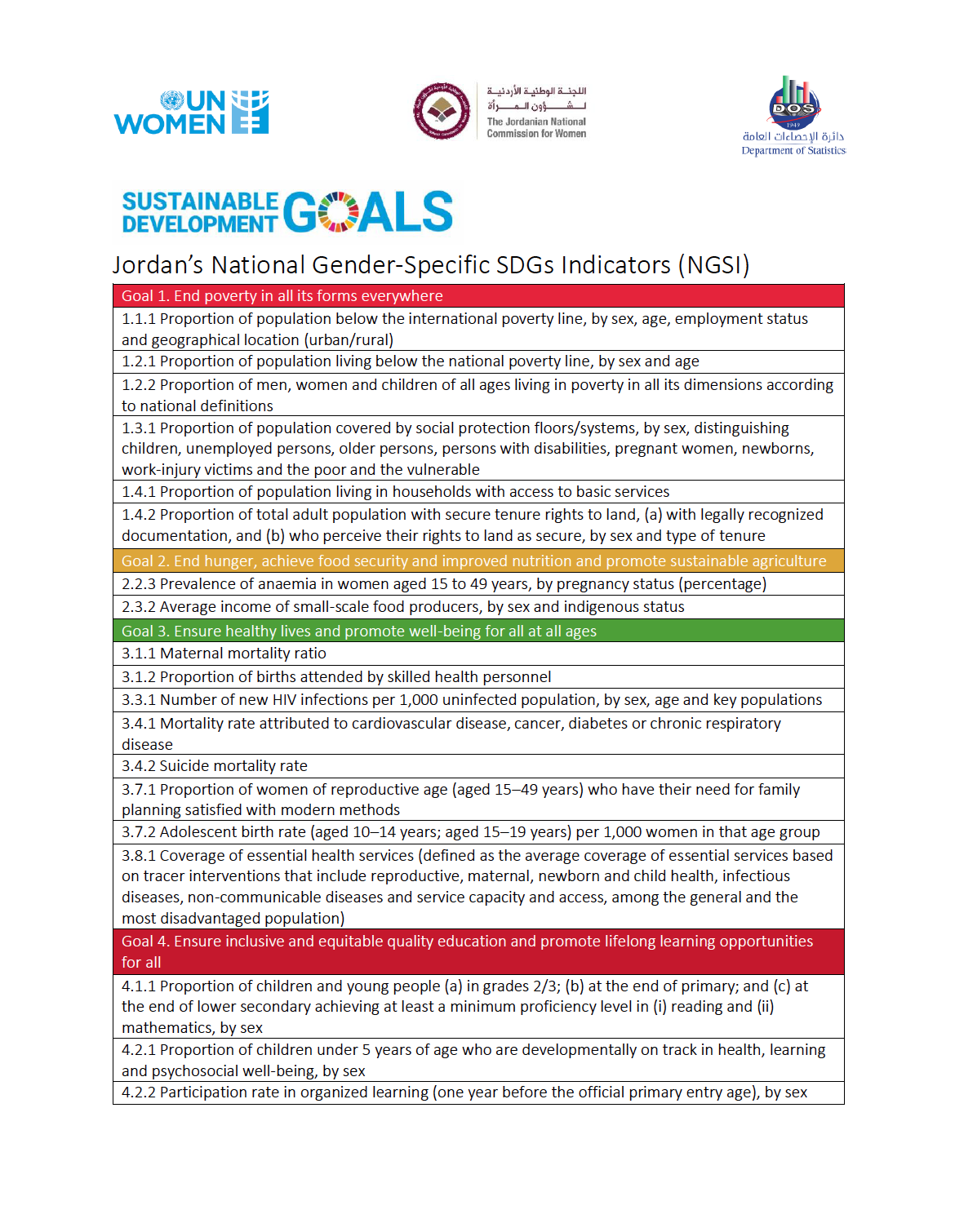 With the adoption of the Minimum Set of Gender Indicators (a set of qualitative and quantitative indicators covering national norms and laws on gender equality and spanning dimensions such as education, employment, health, rights of women and girls, and public life and decision-making) by the Government of Jordan, all gender-related data for the Sustainable Development Goals (SDGs) will be collected in a repository at the Department of Statistics (DOS).
Developed jointly by UN Women, DOS and the Jordanian National Commission for Women (JNCW), this paves the way for the inclusion of 67 gender-related SDG indicators (out of 230 SDG indicators, distributed among 14 of the 17 SDGs) in the action plan for Jordan's National Strategy for Women (2020-2025) and its second Voluntary National Review (VNR) report.
The Minimum Set of Gender Indicators will support policymakers to inform key decisions and serve as a guide for national production and international compilation of gender statistics, allowing the Government to better track and monitor progress on the SDGs from a gender perspective.
View online/download
Bibliographic information
UN Women office publishing: Jordan Country Office